B.J. Guiden has twenty years experience as an innovative, Transformative, Marital/Divorce, Family, and Workplace Mediator. She has a degree as a Certified Legal Assistant and is featured on DCCCD brochures and billboards. She's certified with the USPS as a Senior Federal Mediator, Certified in Human Resource Management and Training and Development.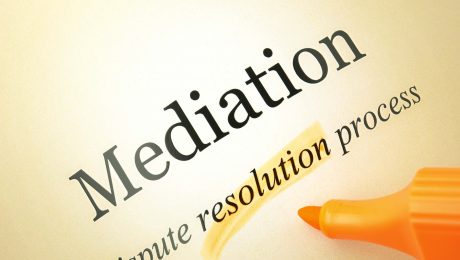 A mediator is a non-biased, neutral person who aids in solving legal disputes. They aren't needed to make decisions. Instead, they help guide the disputing parties come to one on their own through effective problem-solving. A mediator will help the disagreeing party define exactly what they are trying to accomplish and then try to lead them toward an amicable settlement.
Mediators are commonly present in divorce, family, small claims courts and some criminal courts. They are used in hopes of settling any issues prior to being seen in front of a judge. Mediators are often hired by labor, unions and HR legal administrations.
GMG three 3 main types of mediations
Transformative Mediators : This type of mediation is a newer practice based on the values of empowerment. Recognition of the parties needs,  interests, values and points of view are encouraged, and mediators meet with parties together to help enforce the "transformation" during that time.
Facilitative Mediators: Involves the mediator assisting the parties in reaching a mutually agreeable solution. With this form of mediation, the mediator is in charge of the process, but the parties are in charge of the outcome. GMG you guide and we decide to move forward and leave the past where it should be in the past
Evaluative Mediators: Reaches a resolution by having the mediator point out the weaknesses of their cases and predict what a judge or jury would  likely do or say.
By: https://criminaljusticecareernow.com/articles/mediatorWorkplace